The venue for UK Sausage Week's celebration lunch, taking place on 30th October, has been unveiled by organisers YPL Exhibitions & Events. 
Plaisterers' Hall in London is the chosen destination for the event, which will highlight many of the UK's best sausages, recognising winners from all around the country as well as an overall UK Supreme Sausage Champion.
Announcing the venue, event organiser Emma Cash commented: "Plaisterers' Hall is a superb venue and we were very pleased with the setting, food and service when we used the hall for the launch of our FMT Food Industry Awards in 2015. I am sure we can look forward to an excellent occasion in one of the city's most prestigious locations."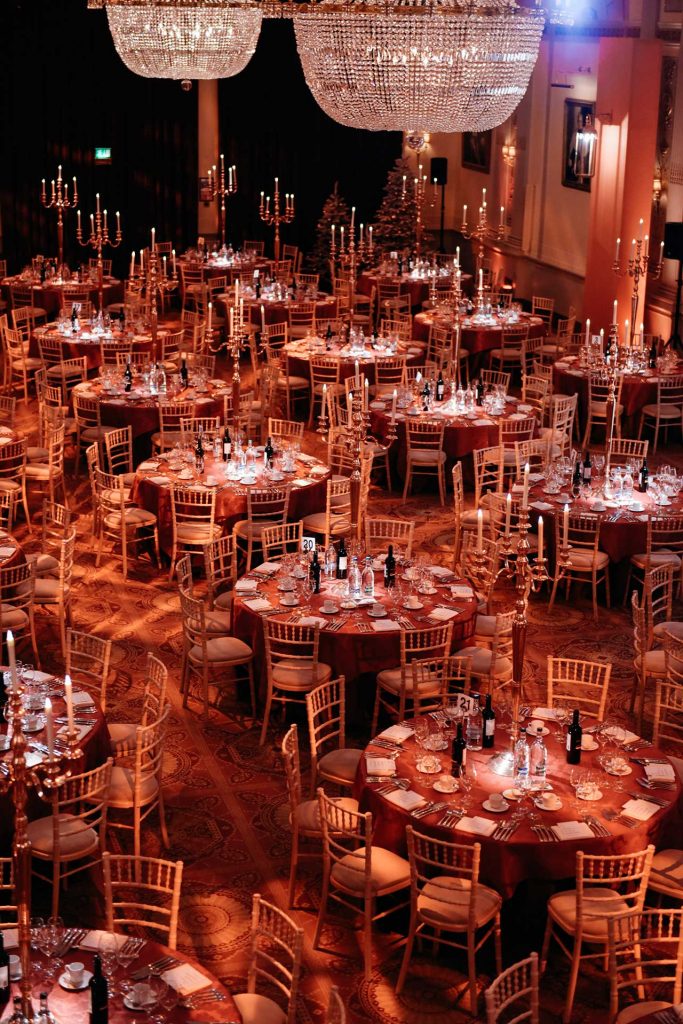 Retail butchers, multiple retailers and manufacturers will be recognised through awards presented at the lunch, and Meat Management now has an experienced team in place to judge product entries ahead of the event, including The Institute of Meat CEO Keith Fisher and the team at Ladies in Pigs.
UK Sausage Week will take place from Monday 30th October until Bonfire Night – Sunday 5th November. The event is designed to replace the usual autumn British Sausage Week from AHDB which will not be taking place in 2017.
Further details on UK Sausage Week will be unveiled in the near future, as well as information on how to enter the competition and, of course – the celebrity ambassador!
Partnership opportunities are also available, with meat casings manufacturer Viscofan is already on-board, as well as major supplier of processing and packaging equipment solutions, Reiser UK.
Vince Minchella, general manager of Viscofan UK Ltd, said: "UK Sausage Week is an extremely important event in our industry's calendar. Viscofan is delighted to join Meat Management magazine in celebrating the very best of the nation's sausage producers and retailers."
Sausage enthusiasts can also follow the progress of the event on Twitter: @UKSausageWeek and via the Facebook page. Join the conversation at #UKSausageWeek. For information on partnering the event, contact Michelle Ingerfield on michelle.i@yandellmedia.com or 01908 613323.