The organisers of UK Sausage Week have unveiled the celebrity face endorsing the 2017 event.
Antiques expert and TV presenter Eric Knowles will be showing his support for sausages throughout the week-long initiative and will present the winning retailers and manufacturers with their awards at the celebration lunch – which takes place on Monday 30th October at Plaisterers' Hall, London.
Perhaps best known currently as a presenter on BBC's Bargain Hunt, Knowles first earned fame as an expert on BBC's Antiques Roadshow. He has also appeared on such programmes as, Going for a Song, Going, Going, Gone, Noel's House Party, Call My Bluff and 20th Century Roadshow. He presented 20 episodes of Restoration Roadshow for the BBC and is the challenge setter and adjudicator on BBC Two's Antiques Master. He also ap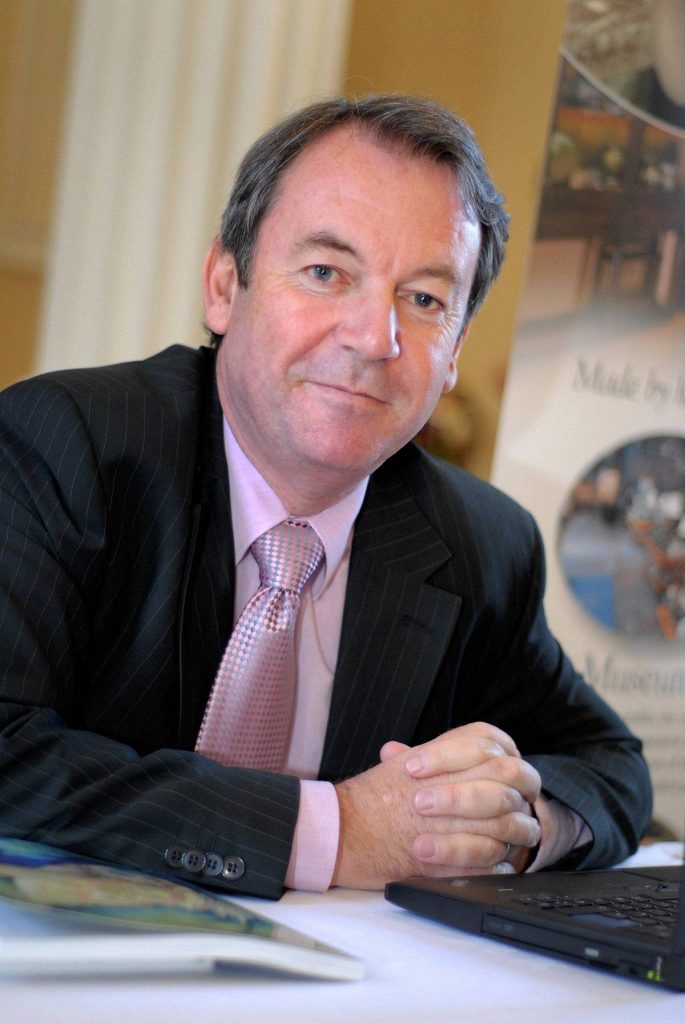 pears on the TV show Put Your Money Where Your Mouth Is.
Speaking to Meat Management, Knowles said he was delighted to be involved with UK Sausage Week. He explained: "People often say to me: 'I don't know much about art but I know what I like!' The same could be said about me and sausages. I wouldn't claim to be a sausage expert but I certainly know a good one when I'm eating it.
"Sausages are the ultimate comfort food for me. There is nothing better than two or three top quality sausages with a plate of mashed potato and a really good beef or onion gravy. You can stick your chateaubriand – give me sausage and mash any day!"
"I have worked with YPL Exhibitions & Events before and found it to be a very enjoyable experience," Knowles continued. "It's always good to work with people you like and I am looking forward to assisting the team with another successful event."
Publisher of Meat Management and UK Sausage Week director Graham Yandell commented: "I am delighted that Eric has agreed to be this year's UK Sausage Week ambassador. He will be presenting the winners with their certificates at the celebration lunch on 30th October and I know everyone who attends will enjoy Eric's company and his anecdotes. He is a down to earth Lancastrian and clearly loves a good sausage. We look forward to a lot of fun and to helping the trade to profile the great British banger this coming autumn."
UK Sausage Week will run from 30th October until 5th November (Bonfire Night) and plans are progressing well. The event's website can be found at www.uksausageweek.com and sausage enthusiasts can also follow the progress of the campaign on Twitter: @UKSausageWeek and via the 'UK Sausage Week' Facebook page.
Partnership opportunities are also available, with Viscofan and Reiser UK already showing their support and confirmed as partners. For details please contact Michelle Ingerfield on michelle.i@yandellmedia.com or 01908 613323.