The organisers of UK Sausage Week are currently looking for consumer food journalists and writers ready to get behind the campaign and spread the word.
Can you spread word of the campaign online? Or perhaps you're looking for sausage recipes to share with your readers? We can provide these along with high res imagery. Or do you have a radio show where we can set up an interview talking all things sausage with our chief sausage taster Keith Fisher to run during the campaign week? Or do you want some fun sausage facts and stats to share with your readers? Perhaps you'd like a press pass to the UK Sausage Week competition judging – and to put some bangers to the test yourself? Or perhaps you have another idea to discuss with us?
We can work with you to potentially provide all of this. Let's make 29th Oct – 4th Nov 'sausagetastic' together.
For more information on the campaign visit www.uksausageweek.com. For press enquiries, email Emily Ansell Elfer on editorial@meatmanagement.com.
ABOUT UK SAUSAGE WEEK (UKSW):
It's back with a banger! UKSW is an annual campaign and will next run from 29th Oct – 4th Nov 2018. Once again, butchers, manufacturers, retailers, restaurants and trade associations in the UK will be promoting the great British sausage. This will include hosting their own sausage events, special promotions, new product launches, competitions and tastings throughout the campaign week.
The main event of UKSW is the Sausage Competition. Sausage-makers across the country are currently entering their products for judging. They will be assessed by Institute of Meat CEO Keith Fisher (a sausageologist whose taste-buds are insured for £1M) and his team.
The competition winners will be announced during a Celebration Lunch at Plaisterers' Hall in London, on 29th October, which will kick-start UKSW.
Not only does B2B publisher Meat Management organise the UKSW competition and lunch, but it will also put together and publicise a selection of sizzling sausage recipes which will be available at www.uksausageweek.com/recipes for consumers to cook. Food companies throughout the UK are also provided with marketing and POS material, including an official UKSW poster in print or to download and display, as well as a logo to print and use for sausage labels and packaging.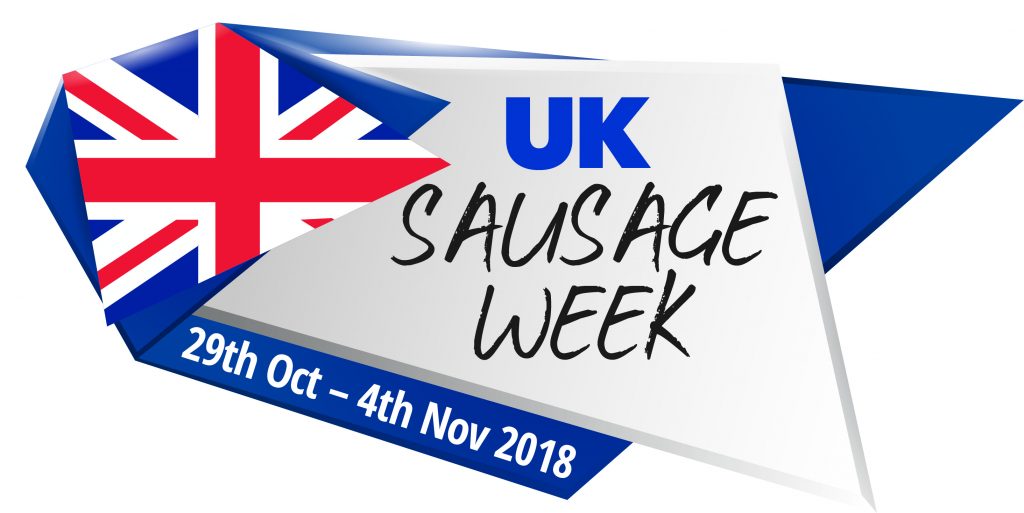 ABOUT SOPHIE GRIGSON:
Sophie Grigson is the celebrity ambassador for UKSW 2018 – acting as 'the face of the campaign'. Sophie's television debut first came in 1993 with the 16-part series Grow Your Greens, Eat Your Greens on Channel 4, which won her the Caroline Walker Prize in the Media Category. This lead on to other radio and television work including Sophie Grigson in the Orient and Sophie Grigson in the Souk for the Travel Channel. She has written many best-selling cookery books including; Sophie Grigson's Meat Course, My Kitchen Table, The Soup Book, The First Time Cook, Food For Friends and Sophie's Table.