Celebrity chef and star of cookery programme, Ready, Steady Cook!, Lesley Waters will be hosting this year's UK Sausage Week celebration Lunch. She spoke with Meat Management magazine editor, Pam Brook about what she feels makes them so iconic in the food world and why she's looking forward to celebrating them.
Q: What made you accept the offer to host the UK Sausage Week 2019 lunch?
A: Well, to be honest it brought back some really, really great memories for me as I was a Sausage Ambassador some 15 years ago and I spent a week touring the country meeting some of the UK's most fantastic independent butchers and it was just great, great fun.
So, to be asked back to host the UK Sausage Week 2019 lunch was just so lovely. Plus the sausage is just such an iconic British dish isn't it – what's not to like really, so I jumped at it! So looking forward to what I'm sure will be a great occasion.
Q: Bangers are, as you say, such an iconic dish – what do you feel makes them a national favourite?
A: Do you know I think that's because, like me, we all grow up with them. They are a family food, a comfort food, they evoke cozy feelings…bangers n' mash just one example. When I was a child I would say we enjoyed them at least once a week – more if we were lucky. Toad in the hole – sausage and chips – just makes you feel happy doesn't it!
They're quick and easy too of course.
As well as a comfort food and part of a staple diet they can also be elevated to gourmet status now and served in all sorts of sophisticated ways and in different flavours. Examples I've tasted have been chicken, orange and chocolate and even foie gras and coganac sausages.
You don't really need complexity to elevate something to another level though. Sausages and a classic Cumberland sauce easily grace a restaurant table. Simple is good and good is often simple I say.
Just so, so versatile!
Q: As a chef, what do you think makes a great sausage?
A: Well, like all foods really it comes down to flavour. Contributors to that include herbs and spices and one of my favourite ingredients – pepper! Black and white pepper – I'm a bit of a fan – it can often make or break a dish – including the British banger.
What it should not be is bland.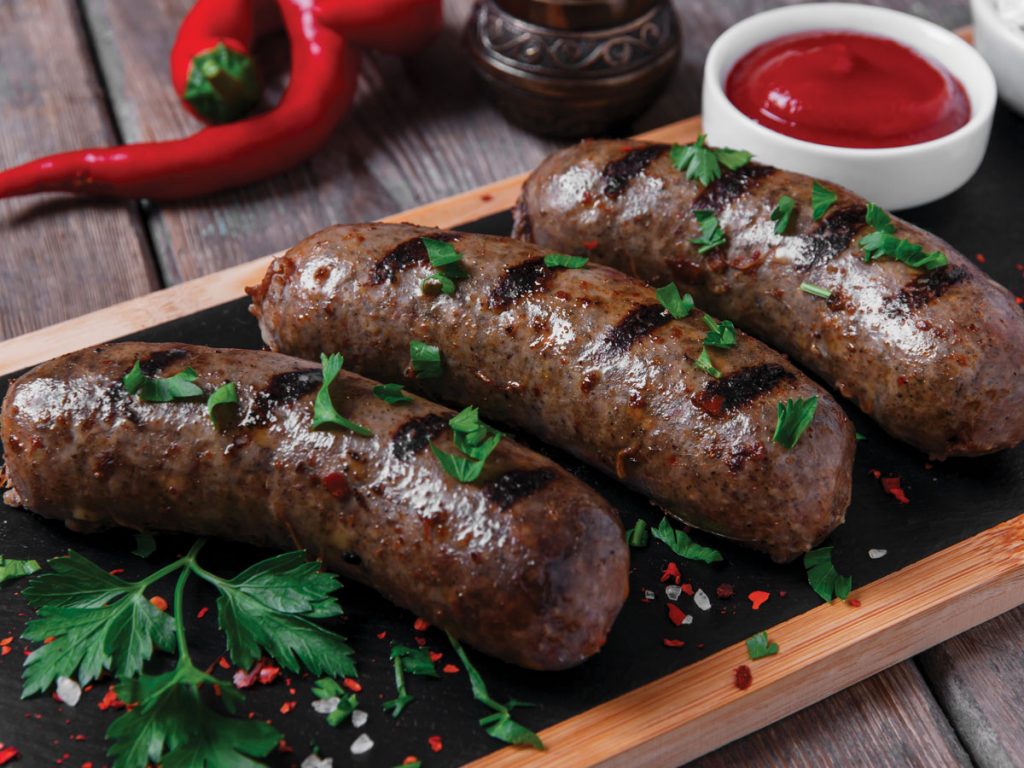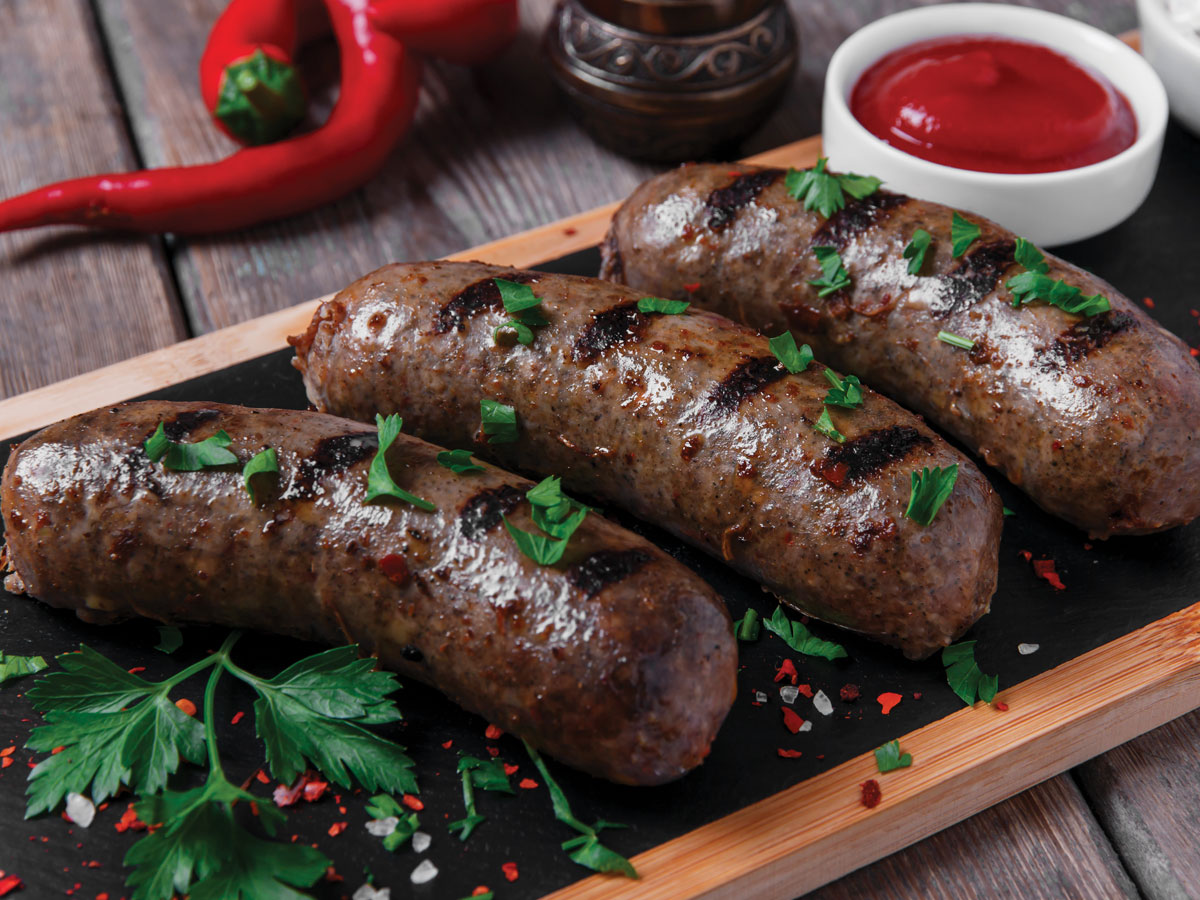 Q: Do you have a favourite sausage dish or recipe you could share with us?
A: Gosh, that's a tricky one. Sausages go well with puy lentils and I do have a bean and mustard cassoulet recipe that goes perfectly with them.
Bangers and mash is very British but I also like a Polish version, serving them with sauerkraut – which goes down well in the autumn.
Q: Favourite sausage flavour?
A: Pork and apple, Cumberland – as I mentioned I am a bit of a pepper freak so they're great! I like Oxford sausages. Tricky one again!
Q: Can you tell us a bit about your cookery school?
A: Well, we've been open 16 years now and it was always my long held dream to run one. We're based down in Dorset and we have some great producers here, so we're very lucky. Clive Sage at Wyld Meadow Farm is one example and he produces a gorgeous Lamb & Redcurrant chipolata, which I'm very fond of I have to admit!
Q: Where do you get your energy?
A: Well, I like exercise and I think it's so important to just keep moving every day. That can be in whatever way suits you, walking, swimming, whatever. My exercise these days is short and sweet, no longer long workouts. I have to say it just makes you feel great.
I'm also passionate about what I do and I think that gives you energy. The people I work with are great too and that makes a difference to being motivated.
Q: What advice would you give your younger self?
A: Do what you can while you can. Do different things. Travel, it really does broaden the mind. Believe in yourself and don't be frightened to aim high. You have to believe in yourself and having a great mentor is also important. I was lucky to have several in my cookery career, Prue Leith, Caroline Waldegrave and others. Be bold!
Q: Do you have a favourite UK restaurant?
A: Ooh…can I have several? The Hive Beach Café is right on the beach at Burton Bradstock with far reaching views across Lyme Bay and Chesil Beach. It's the perfect location to enjoy fresh, local seafood, homemade cakes or just a cup of tea.
In London it would be Simon Boyle's Brigade because the ethos behind it gives something back to those in need.
For the classics it would be Rules – because there is so much history there and then J Sheekey is another iconic one.
UK Sausage Week 2019 takes place between 28th October and 3rd November.