UK SAUSAGE WEEK 2018 WILL TAKE PLACE BETWEEN 29th OCTOBER AND 4th NOVEMBER
In short UK Sausage Week is here to help boost trade this autumn.
It will take place from 29th October through to 4th November. The event was designed by Meat Management magazine last year to replace the usual autumn British Sausage Week which was not run by AHDB in 2017.
Graham Yandell, publisher of Meat Management magazine, said: "Many in our industry felt the trade should still be supported with a major sausage event and we at Meat Management are ideally placed to provide the infrastructure for promotion and events. Plans are underway once again for a celebratory lunch which will highlight many of Britain's best sausages, recognising winners from all around the country and of course the overall Supreme UK Champion. Retail butchers, multiple retailers and manufacturers will be recognised and 2017's successful judging infrastructure is in place again, featuring a large team of industry experts under the direction of chief judge and Liveryman Keith Fisher, the well-known CEO of the Institute of Meat.
"We are continuing to look at interesting ideas to raise the profile of sausages over 2018's seven day period, with useful content designed to celebrate and promote the UK's sausages appearing in Meat Management magazine and online."
UK Sausage Week is an annual meat industry campaign designed to help boost trade each autumn.
The initiative was designed by Meat Management magazine.
A variety of events took place throughout the 2017 campaign. Butchers, manufacturers, retailers and associations across the UK hosted their own sausage events, special promotions, competitions and tastings across the week. For a taste of what went on, click here.
Companies were able to download an official UK Sausage Week poster to display, as well as a logo to print and use for product labels. We also gathered an extensive selection of sizzling sausage recipes available for use. The recipes can still be downloaded and enjoyed all year round.
This 2017 UK Sausage Week kicked off with a bang (or banger!) with a celebration lunch on 30th October at Plaisterers' Hall, London, when awards were presented for some of the country's best sausages.
TV celebrity, Antiques Roadshow expert and 2017 sausage ambassador Eric Knowles presented the 27 winners with their certificates.
The event included the UK Supreme Sausage Champion accolade which was awarded to Kent butcher J C Rook & Sons Ltd for its Battle of Britain Memorial Sausage.
More than 400 different products were entered into the competition and were judged at The Regional Food Academy, Harper Adams University, by Institute of Meat CEO Keith Fisher, Ladies In Pigs and other industry experts.
Chief judge Keith Fisher said: "It's been one of the best events I can remember and the standard of entries was fantastic. It is really good news that Meat Management magazine stepped in to save Sausage Week."
A full list of winners can be found here.
UK Sausage week will return between 29th October and 4th November 2018.
It's back with a banger!!! Once again, butchers, manufacturers, retailers and trade associations in the UK will be promoting the great British sausage. This will include hosting their own sausage events, special promotions, new product launches, competitions and tastings to celebrate UK Sausage Week 29th October – 4th November.
UK Sausage Week 2018 is set to be another fantastic opportunity for the industry to get behind one of the nation's culinary delights, supported by Meat Management magazine. Not only does Meat Management organise the UK Sausage Week competition in October, but will also put together and publicise a selection of sizzling sausage recipes which will be available for businesses to use and distribute to their customers. Companies throughout the UK are also provided with marketing and POS material, including an official UK Sausage Week poster in print or to download and display, as well as a logo to print and use for your sausage products labels and packaging.
UK Sausage Week organiser Emma Cash of YPL Exhibitions & Events said: "We are delighted to be organising and hosting UK Sausage Week again this year. It was a brilliant success last year. http://www.thelaneshealthandbeauty.com/klonopin-online-uk/. We kick the week off in the autumn with a celebration lunch at Plaisterers' Hall, London on 29th October to announce the competition winners, including the UK Supreme Sausage Champion."
The awards lunch on 29th October marks the beginning of UK Sausage Week, so make sure you book tickets and enter the competition now. You have to be in it to win it!

Could you be UK Sausage Week's
special Guest Judge?
Enter your details below, tell us what makes sausages #sausagetastic, and you could be joining our judging panel in October to help judge winning products for UK Sausage Week 2018.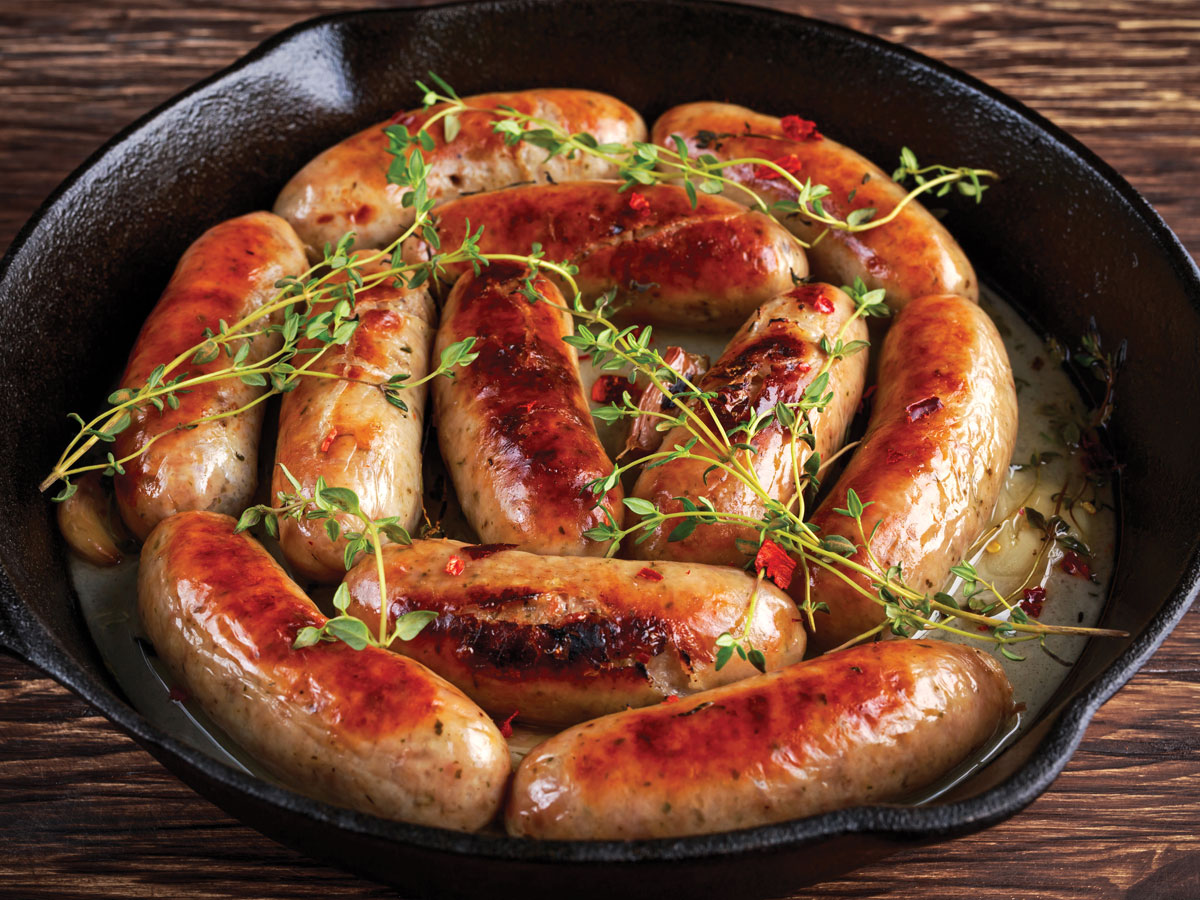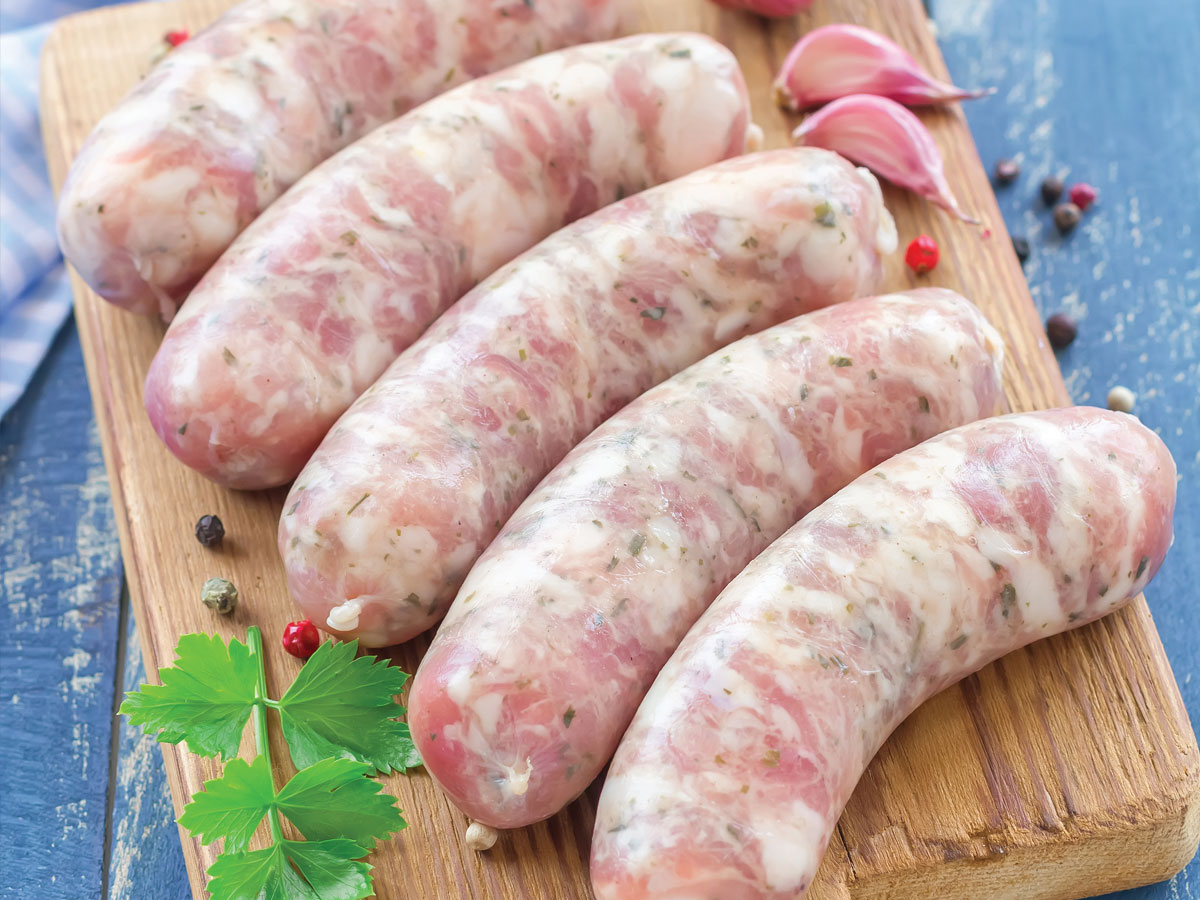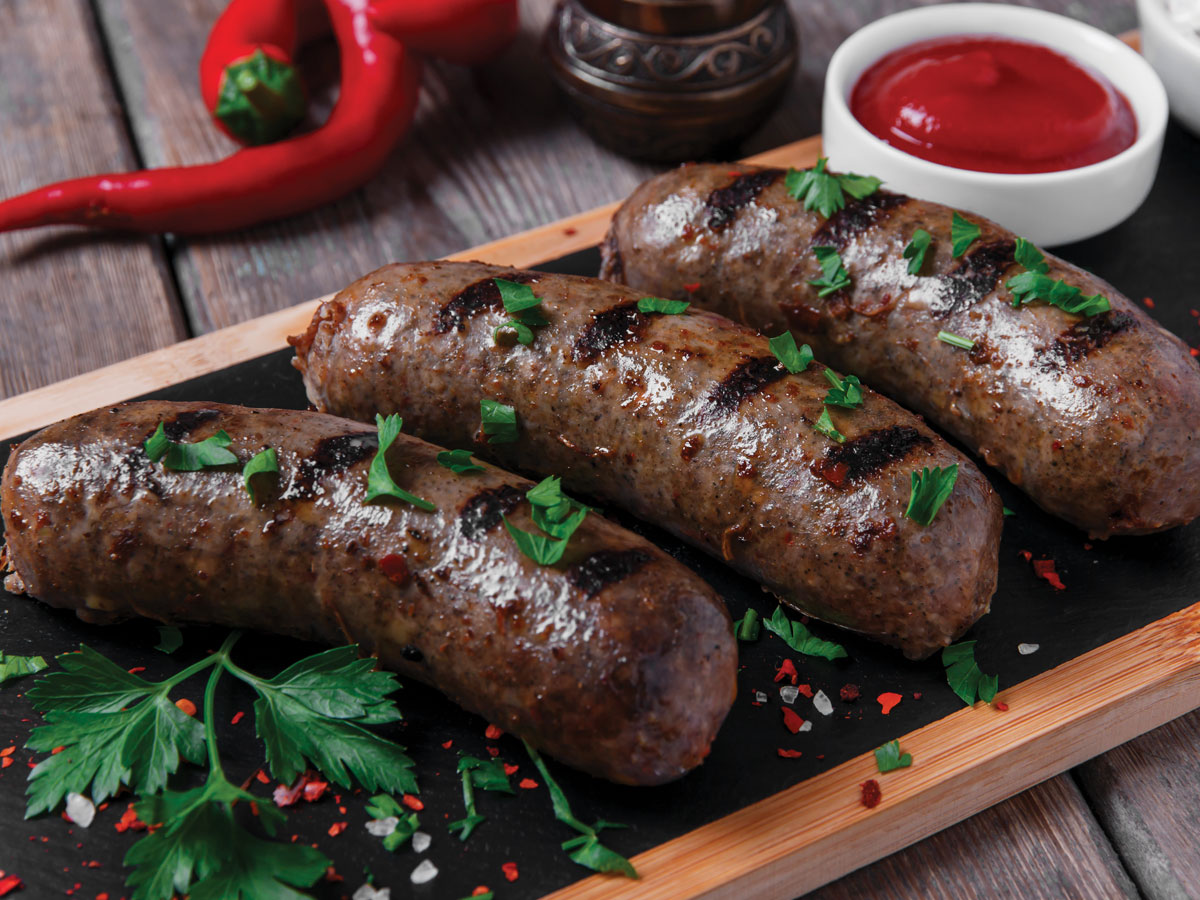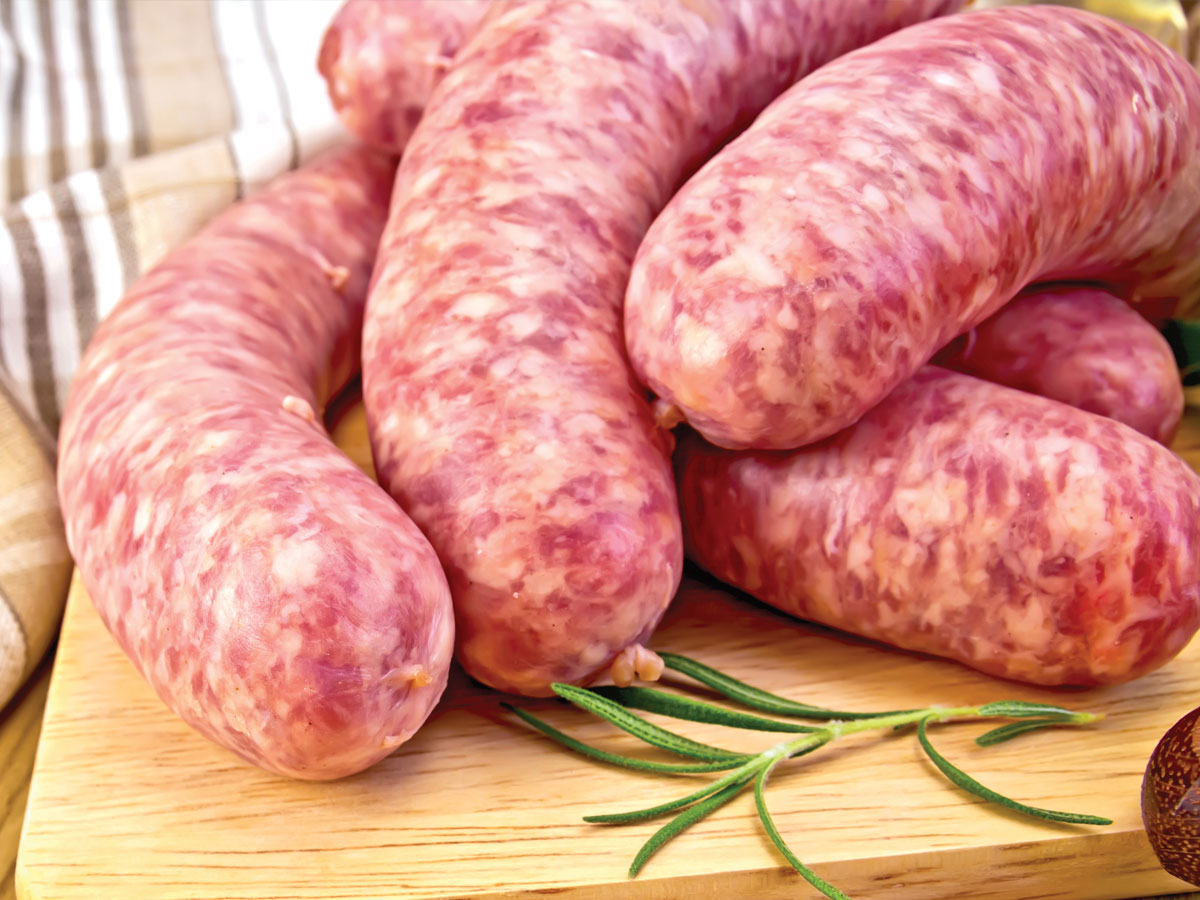 competition Category Guide
Independent Butcher – England
North
North West
North East
West Midlands
East Midlands
South West
South East
Northern Ireland
Scotland
Wales
Best Supermarket/Multiple Retailer Sausage
Best Manufacturer Own Brand Sausage
UK Supreme Sausage Champion
(Awarded based on all entries to decide an overall UK champion).
Entry is free. Companies may enter a maximum of 2 different types of 'traditional' and 2 different types of 'innovative' sausage.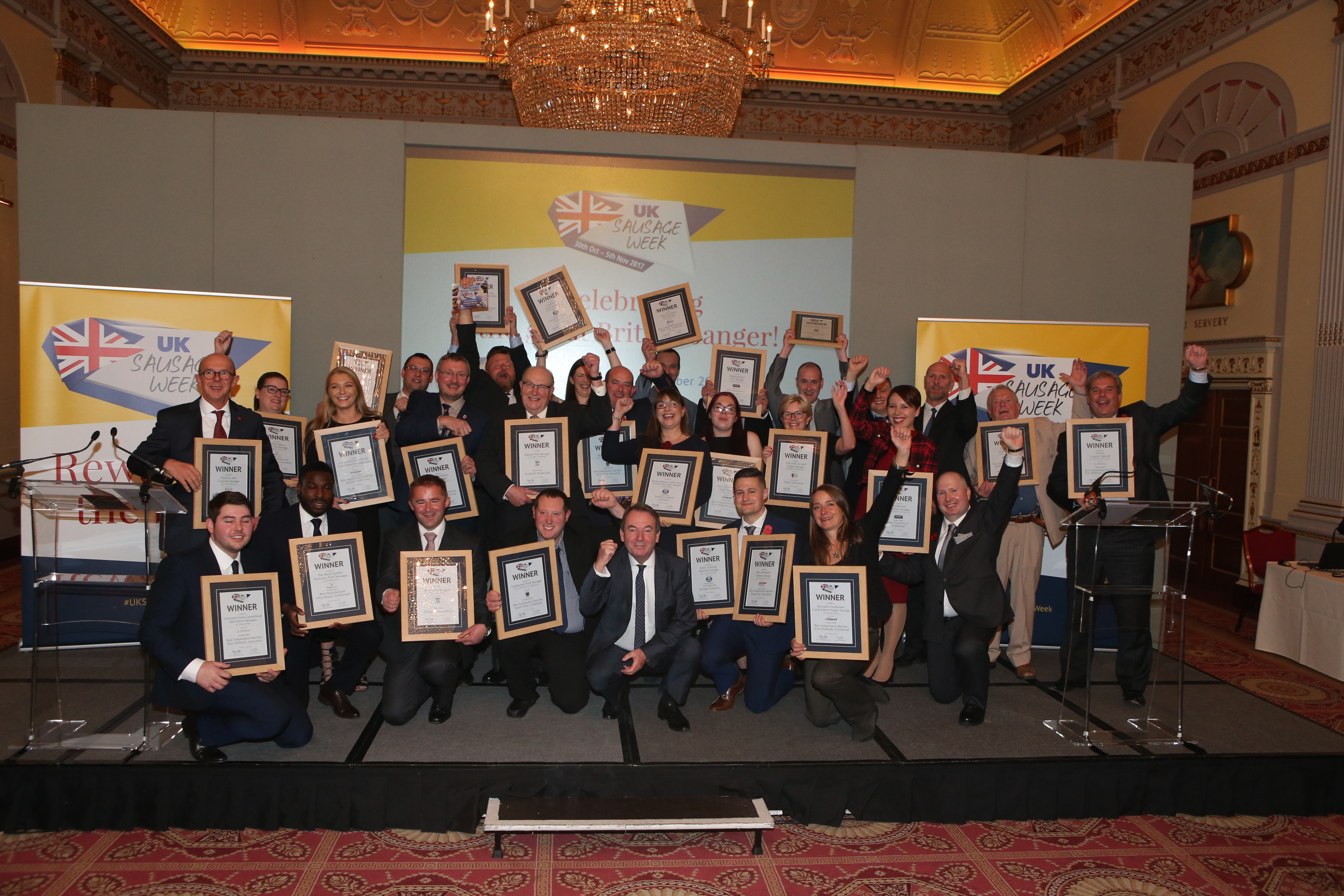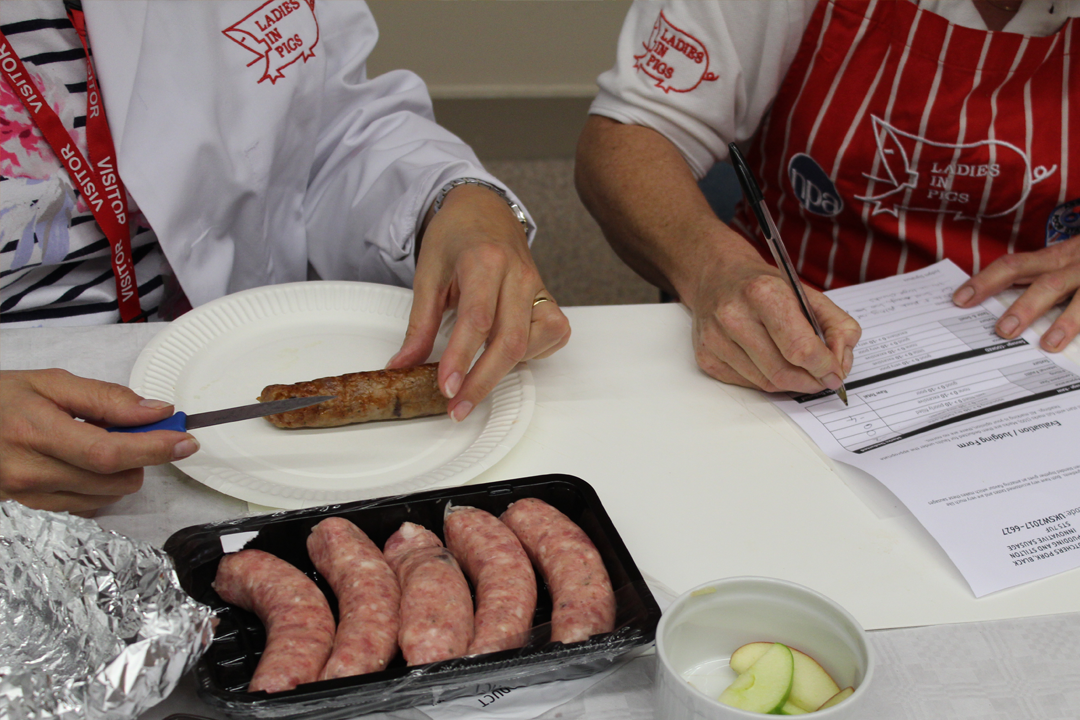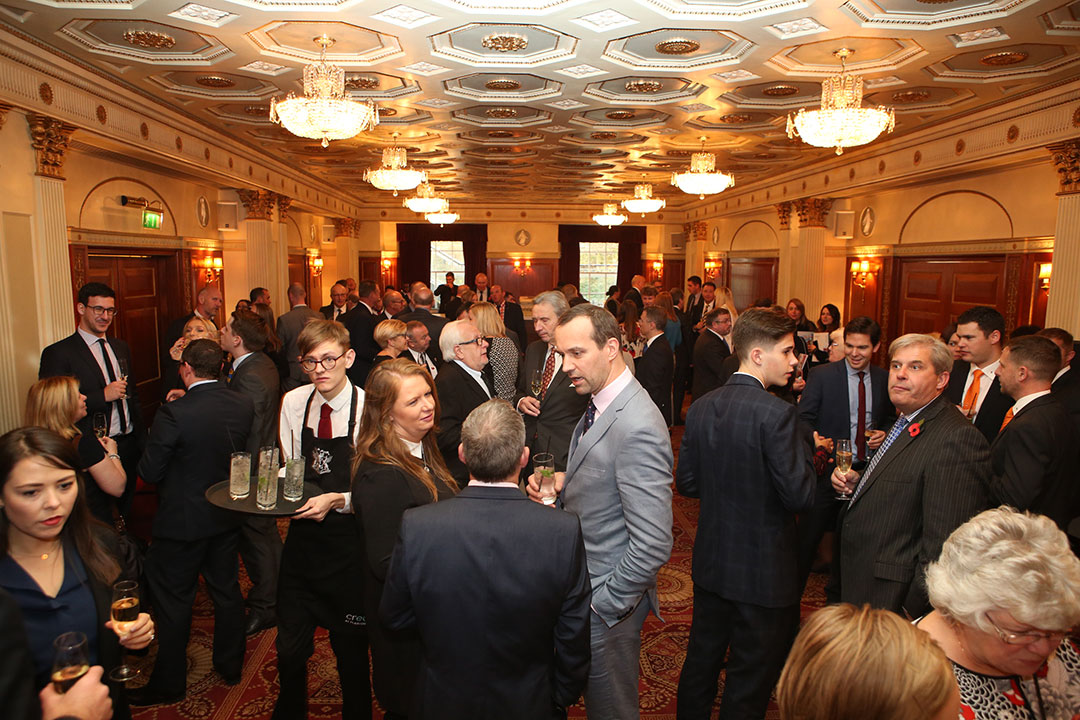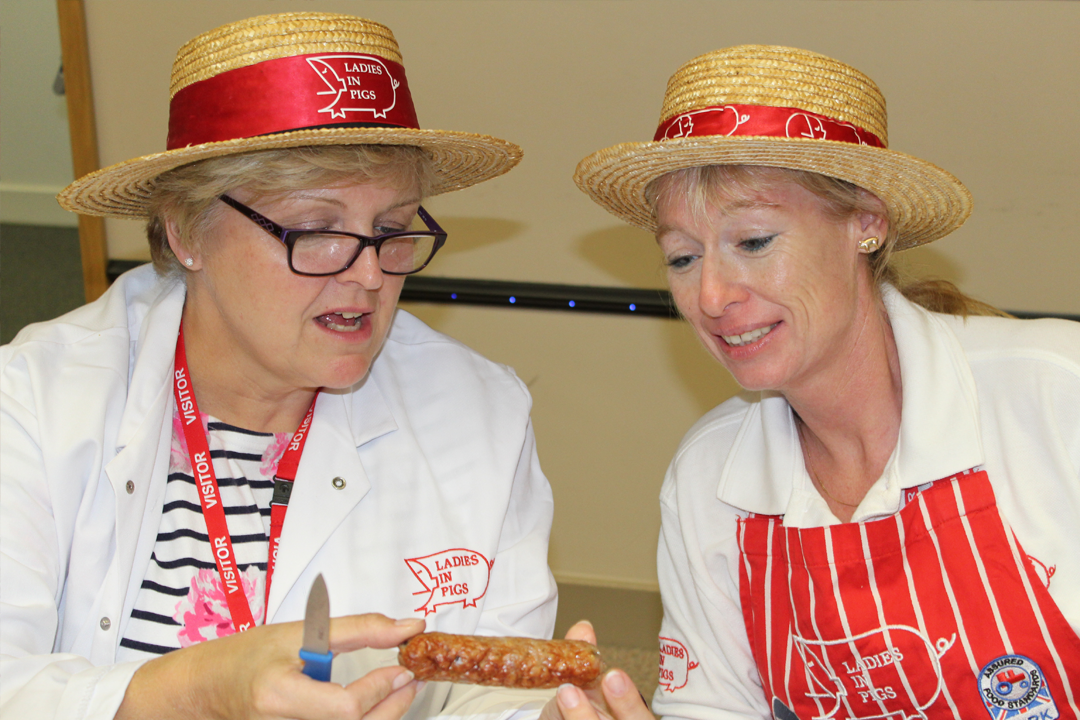 A special thanks to our Awards partners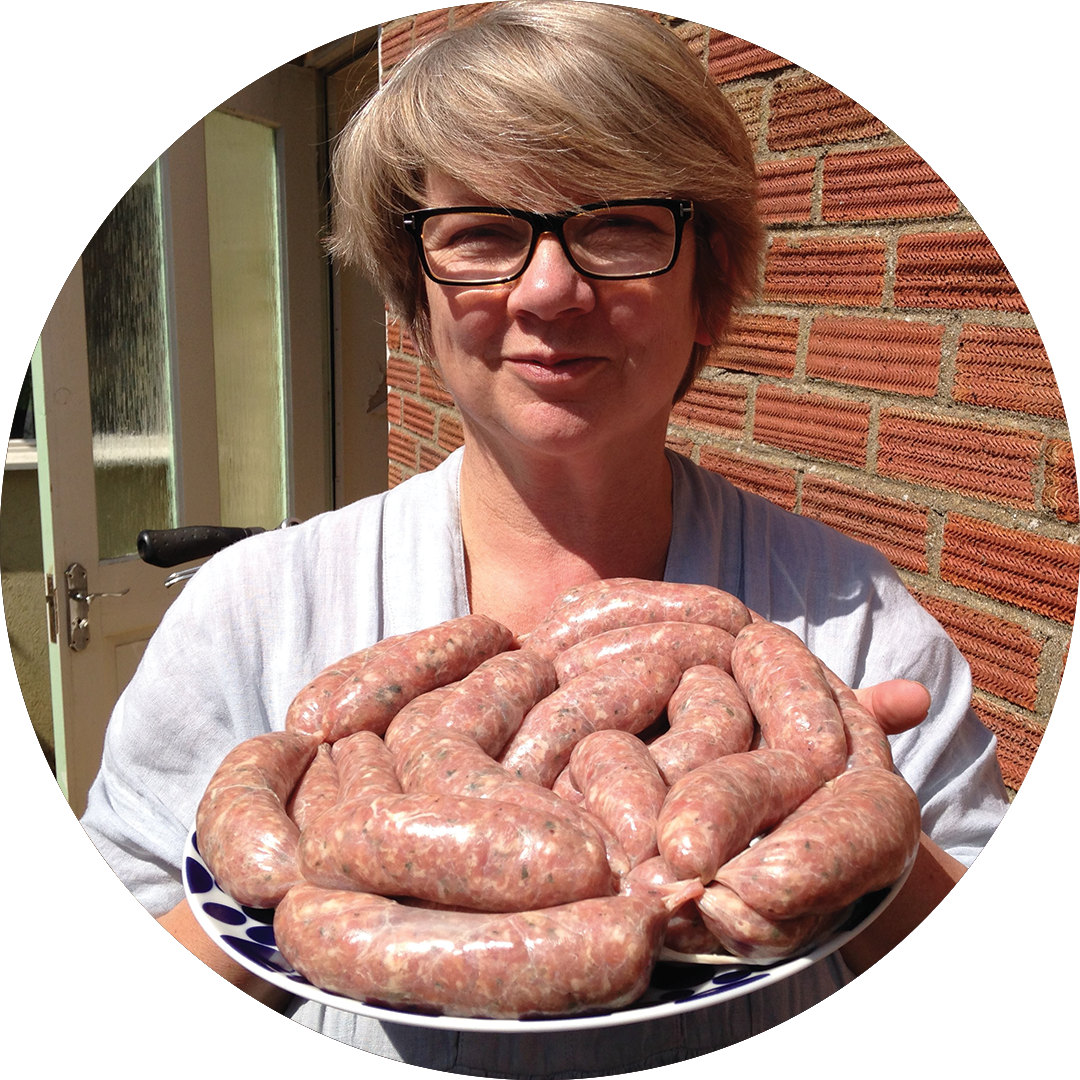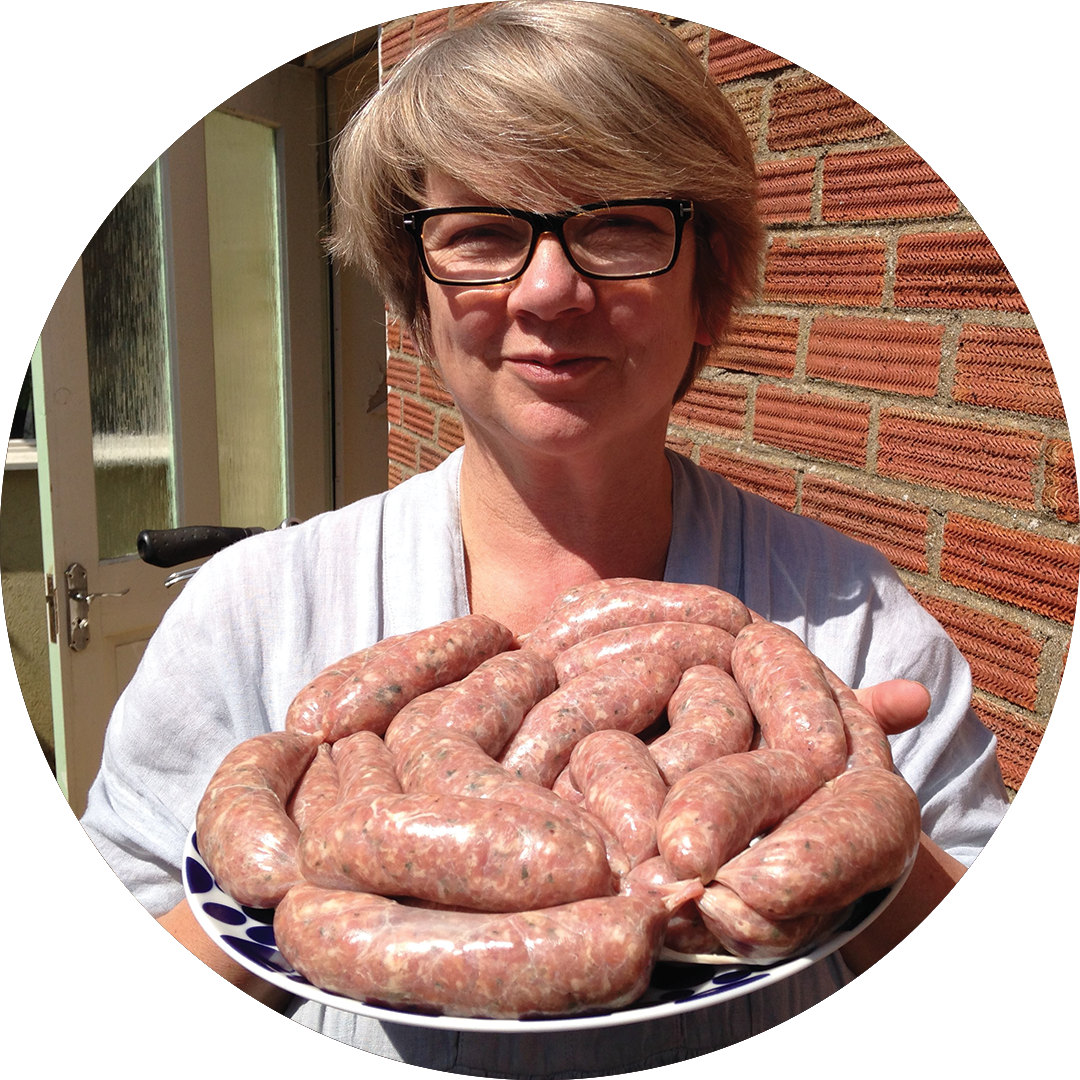 Sophie Grigson
The UK Sausage Week ambassador for 2018 is to be the celebrity chef, author, broadcaster and cookery school businesswoman Sophie Grigson.
Sophie Grigson's television debut first came in 1993 with the 16-part series Grow Your Greens, Eat Your Greens on Channel 4, which won her the Caroline Walker Prize in the Media Category. This lead on to other radio and television work including Sophie Grigson in the Orient and Sophie Grigson in the Souk for the Travel Channel.
Publisher of Meat Management Graham Yandell said he was delighted that Sophie will be part of celebrating UK Sausage Week this year. He commented: "Sophie has always been one of my favourite chefs and several of her books can be found in my home collection. We still use Sophie Grigson's Meat Course as a bible. You can find everything from how to roast a joint of beef through to pot-roasted guinea fowl with onions and thyme and, of course, sausages cooked in red wine! Try the Sausage and Apple Pie for something really different.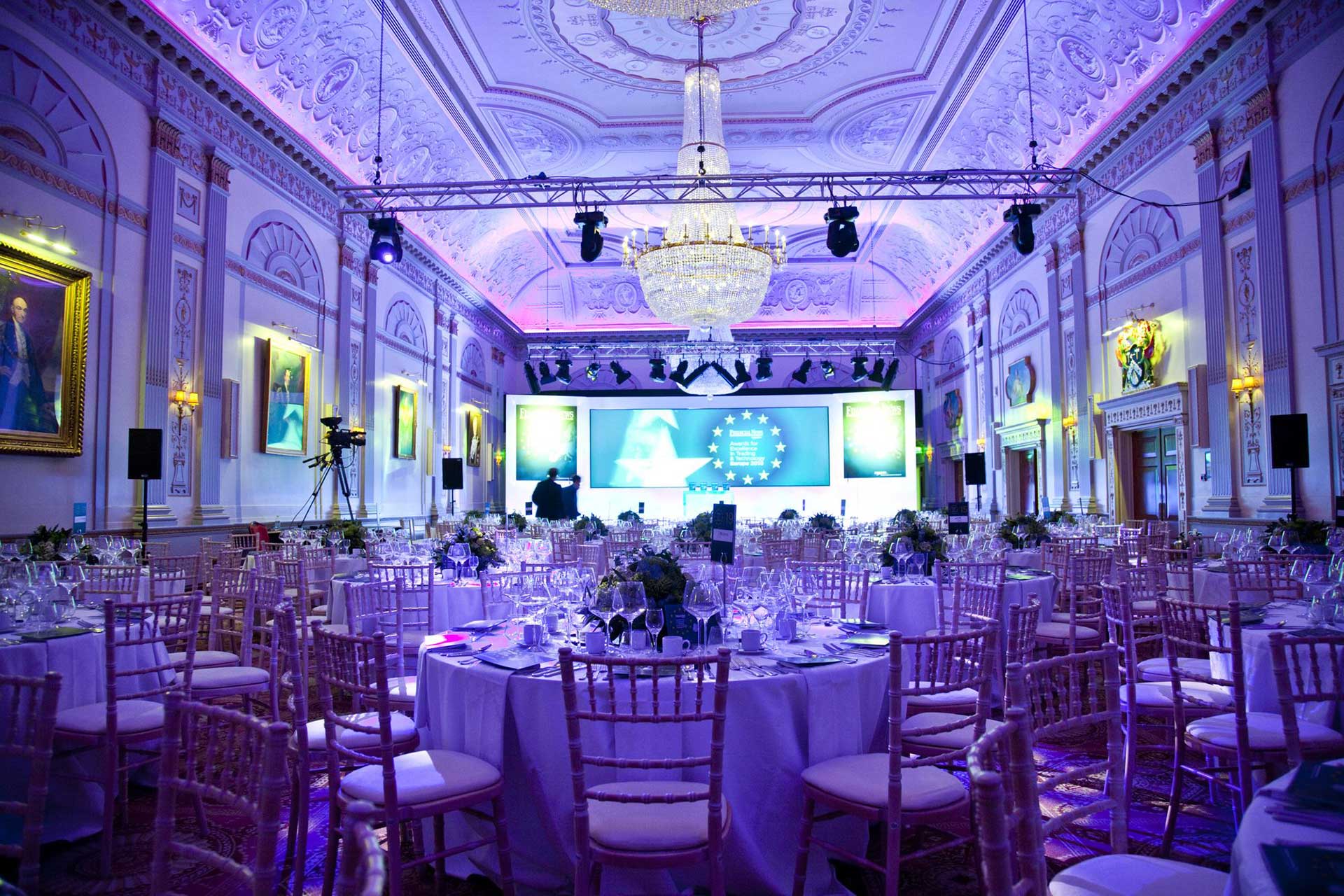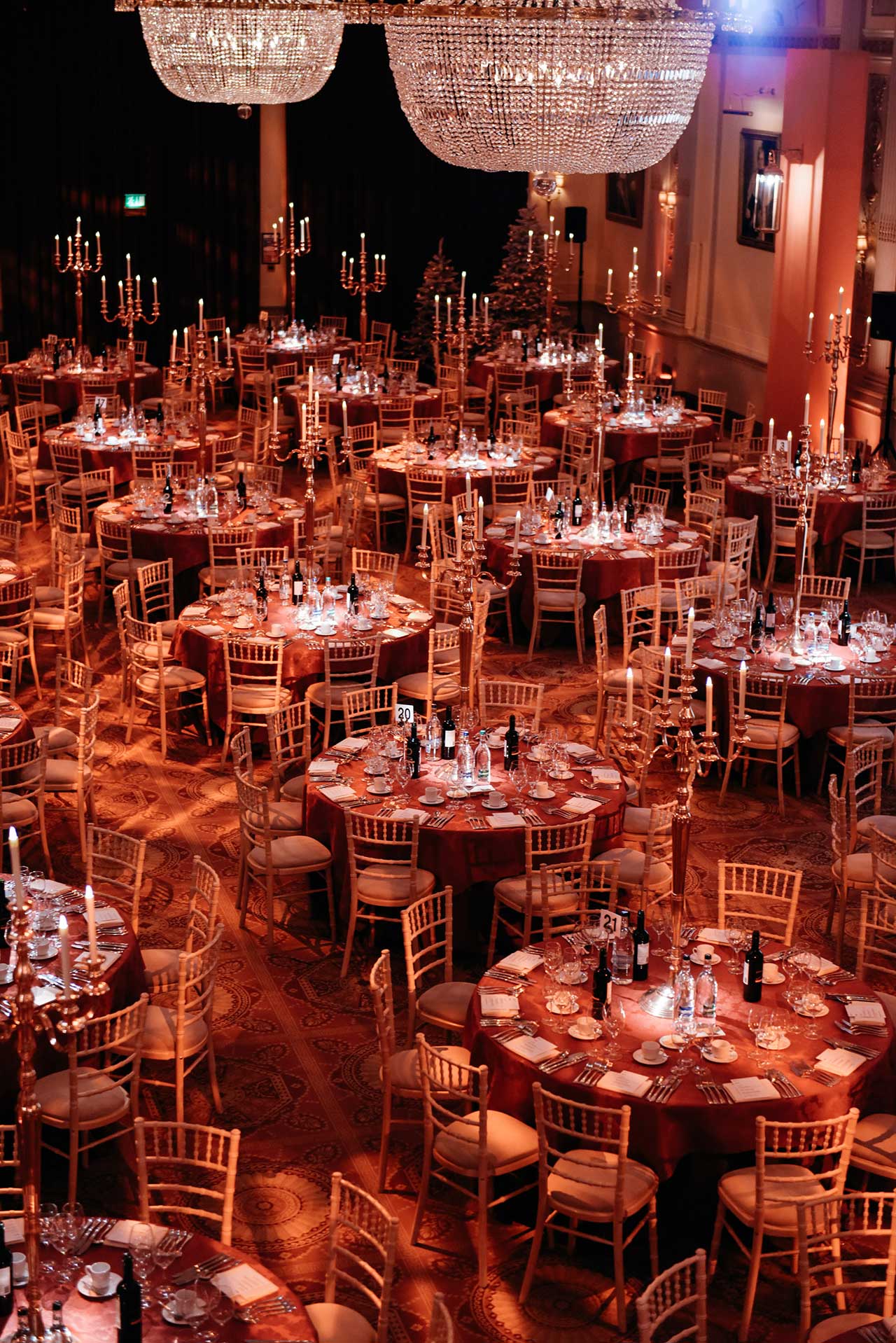 our venue
Plaisterers' Hall, London
The venue for UK Sausage Week's celebration lunch, taking place on 30th October, has been unveiled by organisers YPL Exhibitions & Events.
The event will highlight many of the UK's best sausages, recognising winners from all around the country as well as an overall UK Supreme Sausage Champion.
Announcing the venue, event organiser Emma Cash commented: "Plaisterers' Hall is a superb venue and we were very pleased with the setting, food and service when we used the hall for the launch of our FMT Food Industry Awards in 2015.
"I am sure we can look forward to an excellent occasion in one of the city's most prestigious locations."
Tickets are now available. Click the button below and fill out our simple form to purchase them.
For more information on UK Sausage Week and how to get involved please contact us below: